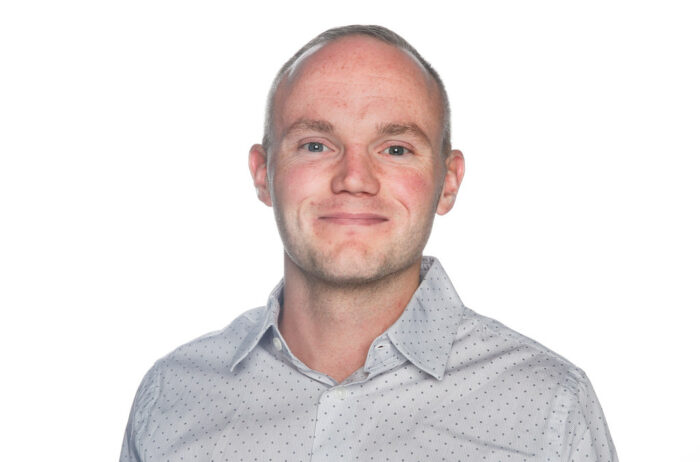 San Francisco – November 6, 2023 – The San Francisco Press Club today announced that Dustin Gardiner, a politics reporter with POLITICO, has joined its esteemed board of directors by unanimous vote. He is co-author of POLITICO's California Playbook, one of the most-read newsletters in the state. Gardiner has covered politics for the San Francisco Chronicle and The Arizona Republic. His awards include first-place honors for daily Capitol beat coverage from the Sacramento Press Club in 2023, and the "story of the year" award from the Arizona Newspapers Association in 2017.
"Dustin made a name for himself covering California's congressional delegation during President Trump's first impeachment," said Curtis Sparrer, the president of the SF Press Club and principal of Bospar PR. "We are also impressed with his advocacy on behalf of journalists. At the Chronicle, Dustin helped lead the newsroom union and organized 145 journalists to secure a fair contract."
"Journalists in the Bay Area are strongest when we advocate together," said Dustin. "I'm thrilled to join the Press Club's board and to help fight for the goals we all care about: open government and livable wages. I look forward to working with the board and finding more ways to bring together the immensely talented and diverse community of journalists in this region."
ABOUT THE SAN FRANCISCO PRESS CLUB
The San Francisco Press Club is a nonprofit organization with 501(c)3 status. It was founded in 1963 to provide a forum for the interchange of ideas and opinions between professionals in the various news and public relations media, providing an organization in which to share fellowship, promote professional competence and knowledge, encourage students entering journalism by offering scholarships, and increase public knowledge of the media through workshops and other exchanges of information.
Contact
Curtis Sparrer, curtis@bospar.com